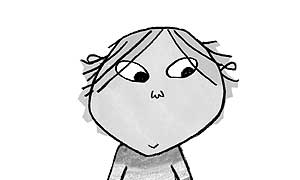 Soren was born in late 1998 and early 1999 (in the show, he was from 2001)
Soren Lorenson is Lola's imaginary friend, he is invisible and loves pink milk. Only Lola can see and hear him. He is supposedly invisible from drinking the invisibility potion made from pink milk and cinnamon, it could have been Lola or Lotta or both who drank it. Soren is now with Sam Wilkes and Soren even attended his high school for a short time.
he also lives with Lola as her brother Charlie Sonner
He is Lola's imaginary friend. he is black and white
Only Lola can see him.
he is based on Charlie Sonner
if Soren Lorenson gets seen by anybody he hides because Soren Lorenson has black lines on his shirt but he turns invisible so no one can see him.
Soren Lorenson was seen as Sam Wilkes because Soren was wearing the disguise - that was in 2016.
Ad blocker interference detected!
Wikia is a free-to-use site that makes money from advertising. We have a modified experience for viewers using ad blockers

Wikia is not accessible if you've made further modifications. Remove the custom ad blocker rule(s) and the page will load as expected.