Lotta
|bestfriends= Lola Lotta was born on July 6 1997. Lotta has curly black hair and she is funny. Custard creams are her favourite biscuit as revealed in the episode "But I Am An Alligator". Her favourite food is sausage rolls. She likes ponies and had a new coat in the episode 'I Will Especially Be Very Careful'.
Lotta and Lola love to play games and use their imagination.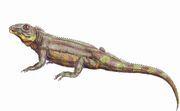 She knows who Soren Lorenson is .
Since she was born in 1997, as it is 2016, she may be 19 years old by now.
She likes to sleep in The Wonder Wiggles.
Ad blocker interference detected!
Wikia is a free-to-use site that makes money from advertising. We have a modified experience for viewers using ad blockers

Wikia is not accessible if you've made further modifications. Remove the custom ad blocker rule(s) and the page will load as expected.